WELCOME TO IBC Certified Public Accountants Limited
IBC Certified Public Accountants Limited ("IBC CPA") is a certified public accountant professional accounting firm, which is also a registered CPA practice unit with HKICPA under the Professional Accountants Ordinance. We provide a full range of statutory audit services for HK companies incorporated under the Hong Kong Companies Ordinance together with all associated business requirements.
IBC CPA is a HK founded professional accounting firm, providing professional accounting services, payroll services and all accounting related services, including preparation of account records such as account vouchers and statements; balance sheets and income statements, budget forecasting statements, account ageing reports for trade debtors, accounts payable and treasury accounts.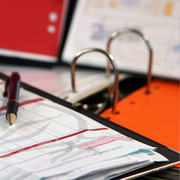 IBC CPA is an experienced company formation service provider providing company formation services from Hong Kong company formation, offshore companies formation such as BVI, Samoa, Mauritius, Cayman Islands, Bermuda & PRC company formation including WOFE, EJV, OJV, and Representative Offices set-up etc. We have a company formation team that has extensive experience in many jurisdictions. In many start up situations, Hong Kong limited company formation and overseas limited company formation are employed to protect the interests of the shareholders and to achieve optimum business objectives such as efficient investment management and tax planning. Company formation and annual company maintenance costs of Hong Kong registered companies are relatively low in comparison with many other jurisdictions.
IBC CPA is a tax service provider. We offer a wide range of HK tax services including tax compliance services for salaries; company tax compliance and tax planning services for companies and individuals. This includes HK residents tax planning, expatriates tax planning and working visa applications. We offer tax query answering services and can manage offshore tax claims and tax investigations including field audit work.
IBC CPA provides all financial due diligence services, tax due diligence, internal audit and control; and risk management services for corporate clients.
Hong Kong our IMAGE AND INTEGRITY
Hong Kong as the gateway to China is the primary business link to the mainland for all aspects of trade between the East and the rest of the world. Our legislative, legal, financial, logistics and investment services are the envy of many economies and make Hong Kong such a unique location for doing business. Overseas investors have long appreciated the stable political and legislative system in HK. Accordingly HK offers an ideal business environment for investors and imposes no restrictions on capital movement. The IBC Group and IBC CPA  are Hong Kong Companies offering professional consulting services specialised in working with global clients, and those based in Hong Kong and PRC, who are interested in exploring business in HK and the rest of world. We can provide all necessary support and appropriate business solutions.

The low profits tax regime in Hong Kong is an attraction for many investors and companies with interests in China. IBC CPA is experienced in managing the detailed arrangements that are necessary to achieve the best tax and investment performance for subsidiary companies and branches in Hong Kong or PRC.
In PRC it is possible to reduce the tax burden of group companies through the implementation of prudent tax planning.
IBC CPA operates to the highest standards of governance and professional integrity strictly in accordance with local and international law and regulations.